---
Dr. Pearl Chang Russell, DACM, L.Ac
Originally from Richardson, Texas, Dr. Russell attended The University of Texas at Austin, where she earned a Bachelor of Business Administration in Marketing. After 10 years of working in the marketing industry, she decided to follow in her grandmother's footsteps and become an acupuncturist. She went on to earn a Master of Science degree in Acupuncture and Oriental Medicine from the Texas Health and Science University, and earned her Doctorate at Pacific College of Oriental Medicine with a focus on diabetes prevention and management. Dr. Russell enjoys seeing a broad spectrum of patient ailments, but specializes in pain, fertility, and maternal care.
---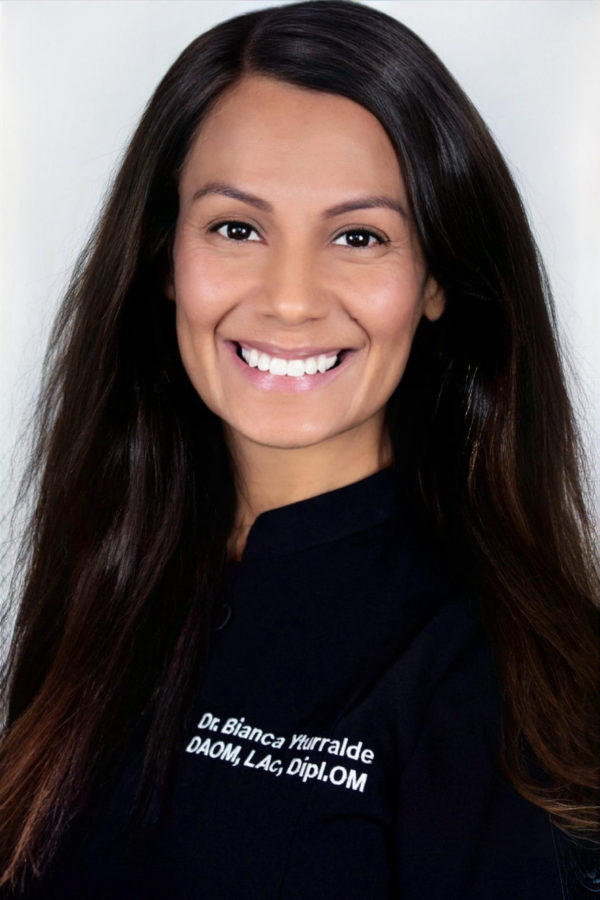 Dr. Bianca Yturralde, DAOM, L.Ac
While seeking a more pharmaceutical-free alternative for her health issues, Dr. Yturralde turned to Traditional Chinese Medicine (TCM). She found that Chinese Medicine offered a more harmonious approach for bringing her entire system back into homeostasis, and that it worked with the body rather than against it. Dr. Yturralde went on to study TCM herself, is now a licensed acupuncturist in the state of Texas, and is board-certified in Oriental Medicine by the National Certification Commission for Acupuncture and Oriental Medicine (NCCAOM). She holds a Master's degree in Oriental Medicine from Southwest Acupuncture College in Santa Fe, New Mexico, and in 2016, she earned a Doctor of Acupuncture and Oriental Medicine degree from Emperor's College of Traditional Oriental Medicine in Santa Monica, California.
Dr. Yturralde is eager to share her knowledge and gifts with the greater Dallas community, and she specializes in treating infertility, reproductive and emotional health, chronic pain as well as stress-induced illnesses.
---